Cape Freels
Hyper-Oceanic Barrens, Eco-Region 7
ECO-REGIONS Map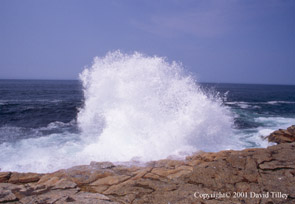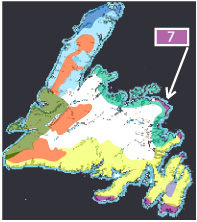 "Great Big Sea"
Thrusting out into the open atlantic, the sandy dunes and wind
swept beaches are hammered by heavy seas.
This unique landscape provides an alternative eco-system where
shorebirds and raptors uncommon elsewhere breed in isolation.
Many of the icebergs that parade down the coast in spring ground
along the cape.